Dario Costa, Race & Stunt Pilot and Red Bull Athlete, Partners with Swift Fuel GmbH to Champion Environmentally Friendly Aviation Fuels.
Salzburg, 23.05.2023 – Renowned record holder pilot, Dario Costa, has announced a groundbreaking partnership with Swift Fuel, a leading developer and producer of environmentally friendly aviation fuels. The collaboration aims to demonstrate the effectiveness of Swift Fuel's 100R fuel in high-performance racing and aerobatic aircraft while simultaneously reducing Dario's environmental impact and promoting greener alternatives to traditional aviation fuels.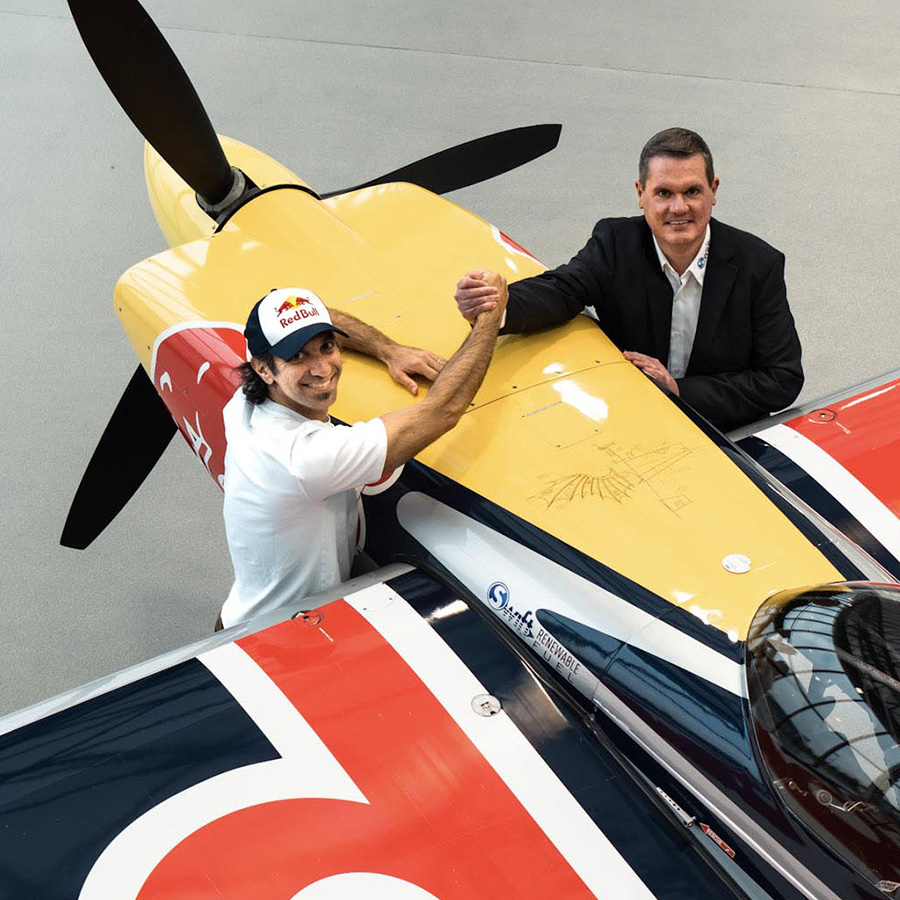 Revolutionizing Aviation Fuels: Dario Costa Partners with Swift Fuel GmbH
For years, the aviation industry has relied on leaded fuels like 100LL, which have significant environmental and health risks. Swift Fuel's 100R is a revolutionary alternative that is free of lead and other toxic components and can be produced entirely from renewable sources. The partnership between Dario Costa and Swift Fuel GmbH marks a significant step forward in the adoption of sustainable fuels within the world of high-performance aviation.
Reflecting on his long-standing admiration for Swift, Dario Costa shared, "Swift was the first, back in 2009, to start working on aviation fuel without toxic materials and made only of renewable components. As a big fan of them for years, and after working with their director in hidden mode in the last months, I am very proud to finally unveil that from today, I will be officially helping Swift to push the boundaries of aviation renewable fuel for a long-term common vision."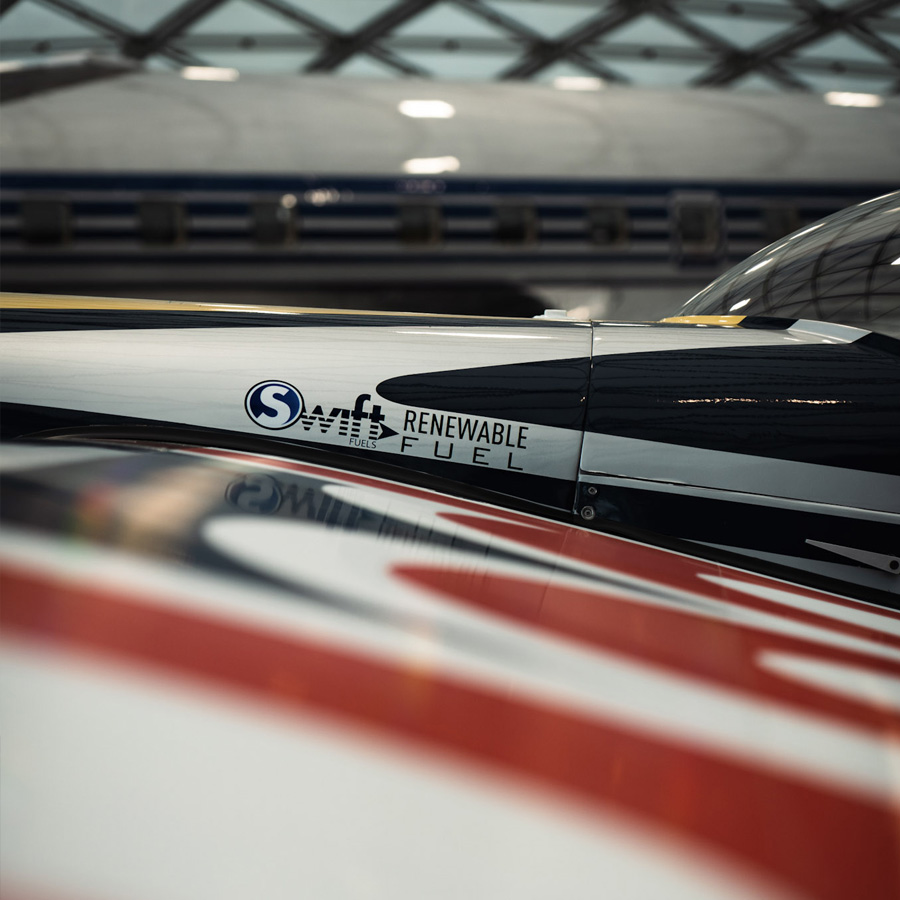 Dario Costa's Enduring Connection
with Swift
Dario's story with Swift began much earlier than this partnership. "Back in 2011, I used to write aerobatic airplane reviews for the well-known Italian aviation magazine 'Volare' and got the OK to write a short article about this new fuel that I had heard was starting to be tested on high-performance aerobatic airplanes like the ones I was competing and teaching on at that time. It was a very early concept of the current renewable fuel produced and patented by Swift, but the research I had to do for that article left me fascinated and mind-blown and it is even more mind-blowing that after 12 years, I am announcing this partnership that we hope will allow us to give back to everyone something extremely good."
Dr. Thomas Albuzat, Managing Director of Swift Fuel GmbH, expressed his enthusiasm for the partnership, stating, "Dario Costa's partnership with Swift demonstrates a commitment to environmental responsibility and innovation in the aviation industry. By proving the performance and reliability of our 100R fuel in high-performance racing aircraft, we hope to encourage wider adoption of sustainable fuels and contribute to a greener future for aviation."
The partnership will commence with a series of test flights and projects featuring Dario Costa flying with 100R fuel. These events will serve as a testament to the performance capabilities of the fuel and the potential for a more sustainable future in aviation.
More information
For more information about Dario Costa, visit www.dariocosta.com. To learn more about Swift Fuel GmbH and their environmentally friendly aviation fuels, visit www.swiftfuel.de.
About Dario Costa
Dario Costa is a world-class race and stunt pilot, a Red Bull Athlete, a Red Bull Air Race winner and multiple world record holder. Known for his precision, skills, and pioneering world's firsts performances, Dario has become a prominent figure in the world of aviation. With a passion for pushing the boundaries of flight, he is dedicated to making a positive impact on the environment and inspiring the next generation of pilots.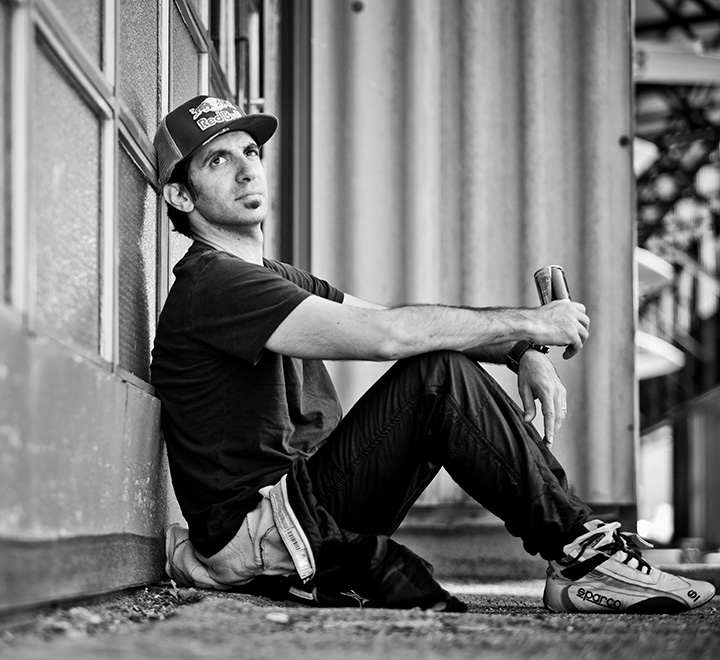 About SWIFT FUEL GmbH
Swift Fuel GmbH is the European representative for the Swift aviation business, focusing on developing and producing environmentally friendly aviation fuels. Their innovative fuel, 100R, offers a sustainable alternative to traditional leaded aviation fuels, with improved performance and reduced environmental impact.